{Tutorial}*
This is a tutorial on how to donate with our donation tracker on our forum. For more information on donating and donating with concealed cash,
please click here
!
1. Below our header, click on the "Donate" tab.



2. Select the amount you wish to donate.



3. Select with "Goal" you would like to donate towards and (4) click next step.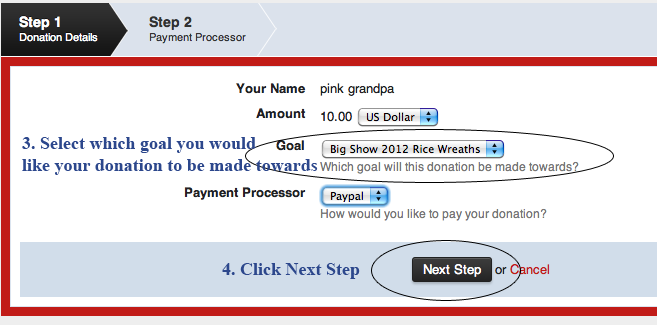 5. Verify the amount and the goal you would like to donate. If everything is correct, (6) click proceed to payment.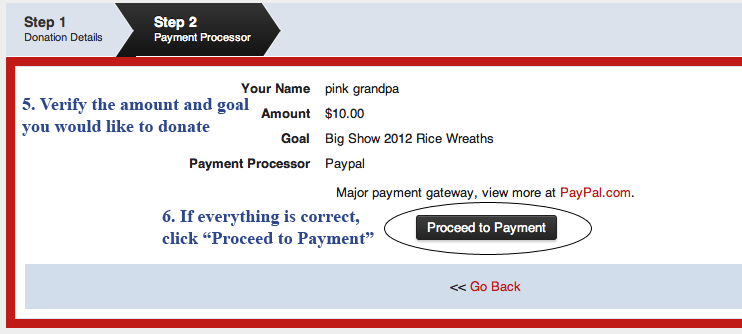 7. You will then be redirected to paypal. On this page, you will then need to log into your paypal account and (8) click log in.
If you do not have a paypal account, please click here!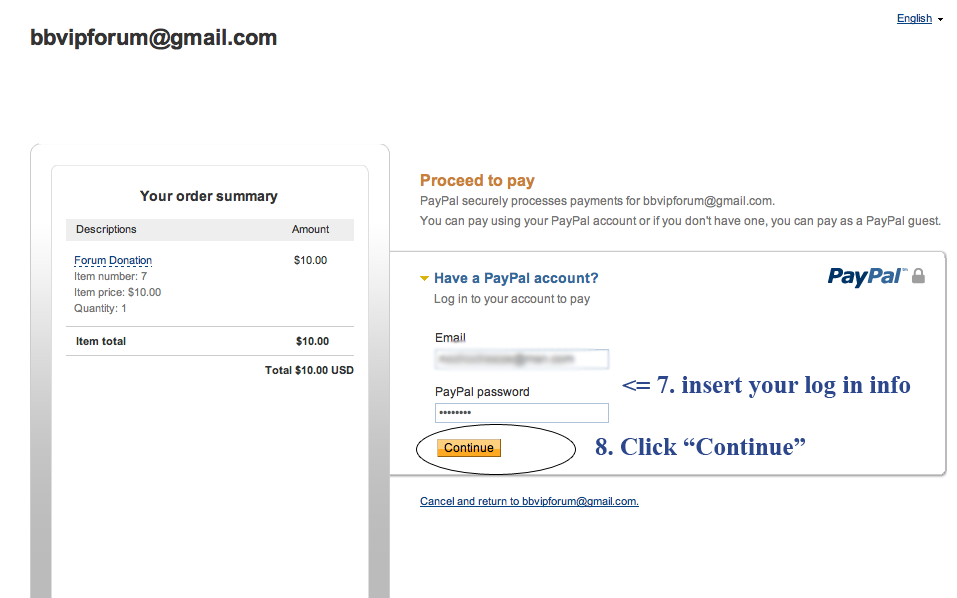 9. Then review your payment method. If you have multiple bank accounts or credit cards linked with you paypal account, this is when you may change it. If everything looks good, (10) click pay now.



11. And that it! you are done!